Nostalgic and Classical singer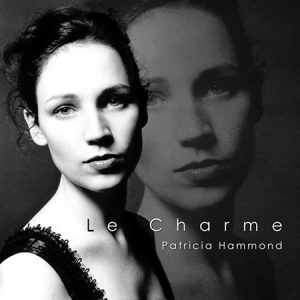 Buy it HERE!
Track Listing! Full texts and translations included in the CD booklet.
1. L'Heure Exquise (Reynaldo Hahn)
2. Automne (Gabriel Fauré)
3. Soyons Unis (Rhené-Batôn)
4. Fortunio: Chanson de Fortunio (Jacques Offenbach)
5. Chant Hindou (Hermann Bemberg)
6. Clair de Lune (Josef Szulc)
7. Epitaphe (Tivadar Nachèz)*
8. Si tu le veux (Charles Koechlin)
From BERGERETTES arr. Jean-Baptiste Weckerlin
-9. Jeunes Fillettes
-10. Menuet d'Exaudet
-11. Que ne suis-je la fougère
-12. Tambourin
13. Les Feuilles Mortes (Charles Kosma)
14. Le Charme (Ernst Chausson)
15. Berceuse from Jocelyn (Benjamin Godard)
16. Le Thé (Charles Koechlin)
17. Adieux de l'Hôtesse Arabe (Georges Bizet)
18. Hôtel (Francis Poulenc)
19. Plaintes d'Amour (Cécile Chaminade)
20. Quand l'amour meurt (Octave Crémieux)
21. Les Chemins de l'amour (Cécile Chaminade)
22. Chanson Triste (Henri Duparc)
23. Le Roi d'Ys: Vainement, ma bien-aimée (Edouard Lalo)
24. Plaisir d'Amour (Johann Paul Martini)
Donald Vroon (Editor) American Record Guide, Sept/Oct 2008
The singer sent me this in 2006, and I owe her an apology for such a late review. (She actually made the recording in 2003.) I misplaced it; then I found it but lost the US address. Then I couldn't decide what to say. That problem was quite simple: I thought she sang these songs better than anyone I had heard, but I don't have the technical training in voice to explain what that means. That is, I thought reviewing it myself would tell the knowledgeable reader less than if I sent it out.
But I didn't want to send it out, because I had grown attached to it.
All the important French composers of songs seem represented here except Debussy and Ravel, who are best known for other things. Let me list the composers to show you what variety we have here: Hahn, Fauré, Rhene-Baton, Offenbach, Bemberg, Szulc, Nachez, Koechlin, Weckerline, Kosma ('Autumn Leaves', beautifully sung), Chausson, Godard (the famous Berceuse), Bizet, Poulenc (including 'Les Chemins de l'Amour'––one of his best),Chaminade, Duparc, Lalo, and Martini (Plaisir
d'Amour', at the end).
It's a beautiful and balanced program, and the singing is perfect. The voice is silvery but substantial. It's smooth and sweet and rich but not thick or heavy. She is English but sings French like a native, with native wit and feeling.
I guess one advantage to waiting so long is that I can testify how well this wears: I still love it and return to it. Of course, you have to love the language and the French style of expression and music. It's not lieder; I like it better than most lieder. It's lighter and more charming, and this singer gives the charm full value.
5.0 out of 5 stars Oh Patricia she's an angel
As usual this CD is of the highest standard. Although in French and I didn't understand everything the 'Canadian Nightingale' sang her way once again into my heart. Great service.
5.0 out of 5 stars Just right for an evening with your partner
Reviewed in the United Kingdom on 11 December 2003
An unusual career choice, but I hope a successful one for Patricia Hammond.
If so, we will hear more of her and her responsive accompanist Zoe Mather in this repertoire. I'm not normally an enthusiast for French music (other than Berlioz) before Debussy and Ravel, and heard this CD more or less by accident, but I was quickly seduced by this varied, interesting, emotionally rewarding programme, and by a beautiful voice and a sensitive response to
the poetry of the songs.
If you enjoyed von Otter's recent CD of songs by Chaminade, or Regine Crespin's marvellous older recordings of (say) Poulenc, you will enjoy this recording. Indeed, because of the variety, it's more interesting than von Otter's CD, though in Poulenc's wonderfully ironic "Hotel", Crespin (Decca Legends) has the edge with a more subtle emotional response, and in her recording the piano sound is far superior in spite of its age.
What can a listener unfamiliar with the repertoire expect? For a start, a slightly short-measure disc of not much over 60 minutes, with 24 songs from nineteen composers from the period between 1850 and 1950. Most of the poems are about the diverse experiences of love, and much good poetry at that (Verlaine, Apollinaire, Victor Hugo, Armand Silvestre, and our old friend
Anon.). The settings include some by well-known composers such as Faure, Hahn, Chausson, Bizet, Poulenc and Duparc, but others by many you will never have heard of, who are not inferior. Most seem to me to avoid the artificially high gloss and meretricious colour that for me spoil much of the 19th century French orchestral and operatic repertoire. This music is not Hollywood style, but like French movies of the inter-war years, very
subtle and well composed; un-flashy and direct in its treatment of the text. In contrast to German poetry and lieder, there is generally not much philosophising or emotional extremity, but there is great emotional diversity and truth about the way people respond to the profoundest experiences of their lives and the symbols with which they associate them.
Some of the songs are familiar to all, and these provide a measure of the performances. The famous "Plaisir d'amour" (Martini) is sung with true sincerity: great sadness but completely devoid of any excessive languishing. "Les Feuilles Mortes" (Kosma) the original of "Autumn leaves" is a real
pleasure to hear sung so beautifully and with restraint.
The recording of the voice is very satisfactory, but I have to say that the piano sound is poor, either due to a duff instrument or poor recording. However, I do not think this will seriously spoil the enjoyment of anyone who responds as I did to the poetry, the vocal settings, the lovely voice and sensitive response to the poetry, and the sensitive accompaniment.
Buy it and enjoy it with your partner!
5.0 out of 5 stars Le Charming
Reviewed in the United Kingdom on 14 July 2006
This is a great CD! Patricia Hammond has a truly beautiful voice; OK, there are other good singers around but she is something really special. You don't have to speak French to enjoy these beautifully produced songs. Everybody who has heard my copy of this CD reacts in the same way: they want to know who she is and what else she has recorded (the answer to the last, apparently, is nothing, yet. So come on you label people, give us a break).

What's more, the piano accompaniment by Zoe Mather is hugely accomplished and sensitive.

An excellent CD to dip into.
5.0 out of 5 stars Rarities of French Song
Reviewed in the United Kingdom on 21 October 2004
There is little doubt as to the considerable value of this CD.
The singing has a bittersweet and touching quality which, time and again, draws the listener into a world known only to a few dedicated collectors. The pianist is excellent, and, although another reviewer is correct in criticising the piano sound, the results are still quite acceptable in that department.
Really the only reaction is to recommend customers to give this recording a try. Try it whether or not you usually listen to anything like this sort of music.
Start with something unfamiliar, if you like: perhaps the Rhené-Baton or Szulc piece, or the more lively Koechlin track. All these composers wrote music whose day of discovery should only lie just around the corner. This disc brings that day so much nearer.
5.0 out of 5 stars An absolute delight
Reviewed in the United Kingdom on 26 November 2004
Although I was initially unfamiliar with many of the pieces on this disc, I now listen to it regularly; I find Miss Hammond's voice able to transport me away from the dreariness of everyday life, into a state of calm and wellbeing that is quite addictive! The songs are charming, and the delivery is without equal. In contrast to some other reviewers I find the tone of the piano splendidly revealing, involving and yet perfectly supporting of the vocal. It is also wonderfully played by Zoe Mather, whose name I have encountered before.
All in all, a true discovery. Treat yourself – you will not be disappointed.
4.0 out of 5 stars Hear the difference!
Reviewed in the United Kingdom on 7 January 2004
There's so much same-old classical music out there being sung so predictably by well-known singers that I tend to shut down when I hear them, but when my sister sent me this cd I couldn't turn it off. The sensitivity and vulnerability of this unusual voice grabbed my emotions by the throat and wouldn't let go. Even if I couldn't understand French (and the diction is excellent) I would have understood enough of the meaning from the phrasing and the way it's sung.
I can't explain its effect. I just know it works.

5.0 out of 5 stars Fantastic, melting and seductive
Reviewed in the United Kingdom on 27 November 2003
I was given this disc for my birthday a week ago. It is brand new, only released at the end of October. It is a fantastic disc, with the musicians, pianist Zoe Mather, and mezzo-soprano Patricia Hammond, absolutely tops. Patricia Hammond has a meltingly gorgeous voice and she sings these songs in a seductively sweet way. My favourite track has to be 'Les Feuilles Mortes' which is the original French version of 'Autumn Leaves'. You've never heard this song sung like this before and you won't want it any other way after! The tunes are great, the performances great, and there are texts and translations to all the songs in the generous booklet.
Reviewed in the United Kingdom on 7 March 2004
I've not heard anything by Patricia before, but am very impressed with the standard of playing and singing. A lot of thought must have gone into researching and choosing the repertoire. Charming!